We've got another extended week of footy in Round 5 and again there are some challenging decisions to be made – so let's dive right into The Roar's AFL expert tips.
The first three matches all look fairly straightforward – Port Adelaide, the Western Bulldogs and Adelaide should comfortably defeat Carlton, Brisbane and Gold Coast respectively.
It gets a little trickier from there on though. Greater Western Sydney will head into a match against Sydney as favourites for the first time, and I will tip them, but the occasion may bring out some fire from the Swans.
After four weeks of tipping against my beloved North Melbourne I can hold out no longer, I'm tipping them to break their duck against Fremantle.
Admittedly, it's a Perth game and Fremantle have been in good form this past fortnight, but North have been playing good footy too and also I'm a rusted-on Roos tragic.
On the formlines alone, Geelong should be strong favourites against St Kilda, but I reckon the Saints will knock the Cats off the top of the ladder and give them their first loss of the season.
The only concern is that the Saints have kicked more behinds than goals in their last three matches straight – they need to fix that this week.
Hawthorn are being tested for signs of life at the moment and I'm not optimistic we'll discover any when they host West Coast on Sunday. Eagles by plenty.
Richmond and Melbourne is the match I wrestled with the most this week, tipping the Tigers to remain unbeaten in the end but not with any significant amount of confidence. Jordan Lewis and Max Gawn still being absent was just too much for me to ignore in this one but there's no doubt it could go either way.
Lastly, Anzac Day is going to be a high-stakes game, and no doubt much more competitive than it was last year. Both teams have had a decent break and that favours Essendon more than it does Collingwood, so Dons for the win.
There are a few decent options for my lock of the week here, I'll say Port Adelaide to get a home win on Friday night has the lowest margin of error.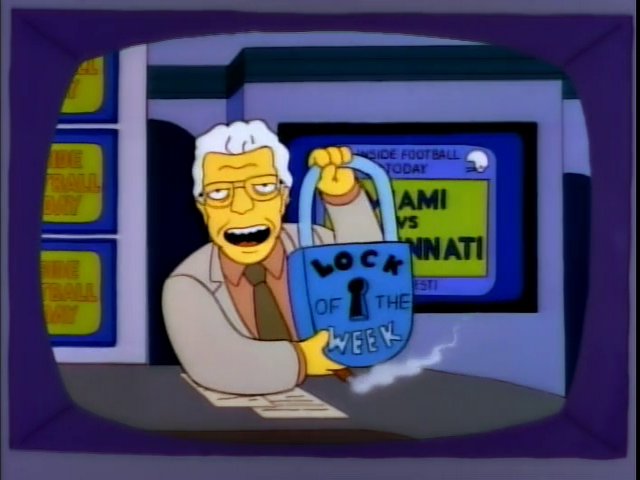 Maddy Friend
Port Adelaide, Western Bulldogs, Adelaide, Sydney, North Melbourne, Geelong, West Coast, Richmond, Essendon
Port should be too strong for Carlton, although if the Blues can put up a good showing as they have in their past few games, it could be close.
The Bulldogs should account for Brisbane, while Adelaide will smash a Gold Coast team missing Steven May and Rory Thompson.
GWS should beat Sydney, but if ever the Swans were going to break their duck, it'll be in the cringe-worthily named 'Battle of the Bridge'.
Two weeks ago I would have said that North were shoe-ins to beat Freo, but after Freo's last two weeks, it shapes as a close game. I'm tipping North, just.
Geelong should get over the top of an inaccurate Saints outfit, while West Coast should easily account for the woeful Hawks (there's a sentence I didn't think I'd see myself write a few seasons ago).
Richmond versus Melbourne is the match of the round – Tigers to win, but it should be a cracker of a game.
The Anzac Day match always brings out the best in both teams, and even though the Bombers supposedly hit a wall last week, they'll bring their best on the big stage.
Cameron Rose
Port Adelaide, Bulldogs, Adelaide, GWS, Fremantle, St Kilda, West Coast, Melbourne, Essendon
It doesn't look the hardest round on paper, but that doesn't mean some surprises don't lie within. With only one match between sides currently in the eight, there could be some separation to occur on the ladder.
Port will beat Carlton, the Bulldogs will defeat the Lions, and ditto for Adelaide over Gold Coast.
Sydney will get some players back to take on GWS, but will that be enough to turn around their form? It's doubtful, and we must expect the Giants to continue their winning streak.
North can beat Fremantle given they are knocking on the door for a win, but best stick to the home side in this sort of game.
It gets interesting on Sunday. Geelong are an unconvincing 4-0, and could easily be 0-4 with a marginally harder draw (which could be said for a lot of teams, admittedly).
St Kilda haven't exactly impressed in their two wins either, but they will win this game with a style of play that will undo the Cats at Etihad, just as they did last season.
I'm going to steal Josh's lock of the week and make the Saints mine.
Hawthorn are going worse than Fitzroy in their last season, and even West Coast's MCG record won't prevent an Eagles win here.
Melbourne is the second upset I'm tipping, based on the Demons having the wood over the Tigers, and Richmond probably being due for a loss. Or, as a man that bleeds black and yellow, maybe I'm just hoping for some reverse psychology? Either way, Dees for mine.
Essendon and Collingwood is probably the hardest match of the round to pick, particularly writing this on Wednesday night for a game on Tuesday! I'll go with Essendon on the basis of a few more viable and in-form forward options.
| | | | | | |
| --- | --- | --- | --- | --- | --- |
| Round 5 | Josh Elliott | Maddy Friend | Tim Lane | Cam Rose | The Crowd |
| PA vs CAR | PA | PA | PA | PA | PA |
| WB vs BRI | WB | WB | WB | WB | WB |
| GCS vs ADE | ADE | ADE | ADE | ADE | ADE |
| SYD vs GWS | GWS | GWS | GWS | GWS | GWS |
| FRE vs NM | NM | NM | FRE | FRE | FRE |
| STK vs GEE | STK | GEE | STK | STK | GEE |
| HAW vs WCE | WCE | WCE | WCE | WCE | WCE |
| RIC vs MEL | RIC | RIC | RIC | MEL | RIC |
| ESS vs COL | ESS | ESS | COL | ESS | ESS |
| Last week | 7 | 5 | 6 | 7 | 7 |
| Total | 23 | 20 | 22 | 22 | 24 |