With seven weeks left in the season, we're seeing plenty of make-or-break games coming up.
This season has made me pretty wary about tipping in-form teams because no team seems to be at all capable of sustaining good form.
However, I'm going against that urge on this one and picking the Saints on Friday night. They've got the kind of game plan that can choke the Bombers' ball movement.
Call it gut feel tipping Hawthorn for an upset over Geelong. They've got the Luke Hodge motivation, they've been OK lately, and Geelong are prone to bad losses at times.
North have generally managed to avoid getting smashed this year, preferring to break my heart through close losses instead. I'm not sure that trend will survive this week's game against Port Adelaide.
Gold Coast versus Collingwood would be better put down as Rodney Eade versus Nathan Buckley. The Pies seem to have grimly accepted their fate in the last few weeks and I reckon the Suns, at home, win this one.
A match against GWS is the perfect chance for Sydney to put an exclamation point on their revival and my gut says they will.
Melbourne's injury list should make it a win for Adelaide on Saturday night, but the Dees certainly can't be written off.
Richmond should get over Brisbane fairly comfortably, though given what the Tigers put forward last week you could be forgiven for doubting them.
I'd be tempted to pick Carlton ahead of the Bulldogs but losing Cripps for the year will hit them hard, so I'm tipping the Dogs.
West Coast are still a few steps ahead of Fremantle, and should win the Derby.
And Lock of the Week? Well, I have jinxed a few sides lately so this week I'm going to get optimistic and put the mozz on Port Adelaide to blast my Roos.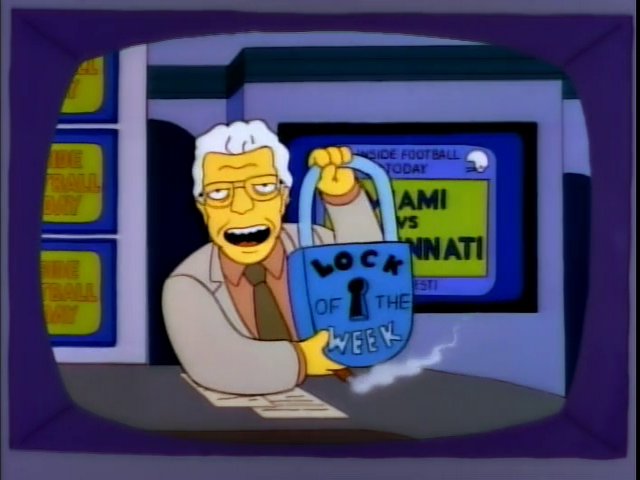 Cameron Rose
Essendon, Geelong, Port Adelaide, Collingwood, GWS, Adelaide, Richmond, Carlton, West Coast
Some will look at this round and see yet another series of tricky match-ups. I look at this round and see a chance to extend my commanding lead.
It's not always easy to follow up a hot performance, and that is the challenge facing St Kilda and Essendon this week, but particularly the former.
I'll back the Bombers to end the four-match winning run of the Saints.
Geelong should be too good for Hawthorn, even allowing for the Hawks improving as the season goes on.
Port hosting North Melbourne should see a predictable result, although the Power have a 4-3 record at Adelaide Oval this year, so it hasn't been the fortress many might expect.
The knives of journalists all over the country are being sharpened in anticipation of Collingwood versus Gold Coast, with the pressure on either Eade or Buckley to ramp up considerably based on who loses this one. I think the Pies will bounce back and get a win on the road.
GWS have been too good for Sydney in their last three meetings, and frankly it hasn't been close with margins of 42, 36 and 42.
This will continue, and remind everyone that Sydney are no good things to make the eight. They should, but the 0-6 start will come back to haunt them still.
Melbourne thumped the Crows in Adelaide only two months ago, and they now meet in Darwin. The Dees are missing midfielders and Adelaide, with two extra days' break, have the advantage.
On Sunday, Richmond has had the wood on Brisbane for a long time, and will be keen to hit back after last week's disgrace.
Carlton to continue the Dogs' misery. West Coast should get over Fremantle in the Derby.
| | | | | | |
| --- | --- | --- | --- | --- | --- |
| Round 17 | Josh Elliott | Maddy Friend | Tim Lane | Cam Rose | The Crowd |
| STK vs ESS | STK | ESS | ESS | ESS | STK |
| GEE vs HAW | GEE | HAW | GEE | GEE | GEE |
| PA vs NM | PA | PA | PA | PA | PA |
| GCS vs COL | GCS | GCS | GCS | COL | GCS |
| GWS vs SYD | SYD | SYD | GWS | GWS | SYD |
| MEL vs ADE | ADE | ADE | ADE | ADE | ADE |
| RIC vs BRI | RIC | RIC | RIC | RIC | RIC |
| CAR vs WB | WB | CAR | WB | CAR | WB |
| FRE vs WCE | WCE | WCE | WCE | WCE | WCE |
| Last week | 3 | 3 | 5 | 6 | 4 |
| Total | 71 | 76 | 80 | 83 | 76 |