I'm deeply uncomfortable with the idea of North Melbourne heading into a match with one of last year's top four sides as favourites – but the conclusion is hard to escape.
The Roos keep putting in competitive efforts, meanwhile GWS are still missing a host of key players, and a Hobart fixture is always a boost for the Roos.
I'd be lying if I claimed to be particularly confident, or even remotely confident at all, but I'll tipping North this week.
Probably the hardest match to tip this week is also the most anticipated, between West Coast and Richmond on Sunday afternoon.
They are undoubtedly the best two sides of the opening third of the season, both having lost only the one match so far, and neither has dropped a game in the last six weeks.
On one hand I feel that West Coast having the home ground advantage will be telling in this game. There's no doubting when you look at the numbers that Richmond have been strongest this year when at the MCG.
However I worry that the continued absence of Luke Shuey may prove too much for West Coast to overcome in this one.
I'll be tipping the Tigers to take a win on the road, but it's an incredibly close call in a match that could go either way. Not to be missed.
The rest of this week's matches all look fairly straightforward – Adelaide, Port Adelaide, Geelong, Sydney, Collingwood, Melbourne and Hawthorn are my tips.
I'll make Port Adelaide in Shanghai my lock of the week. Gold Coast aren't going to win too many (if any) games without Tom J Lynch this year.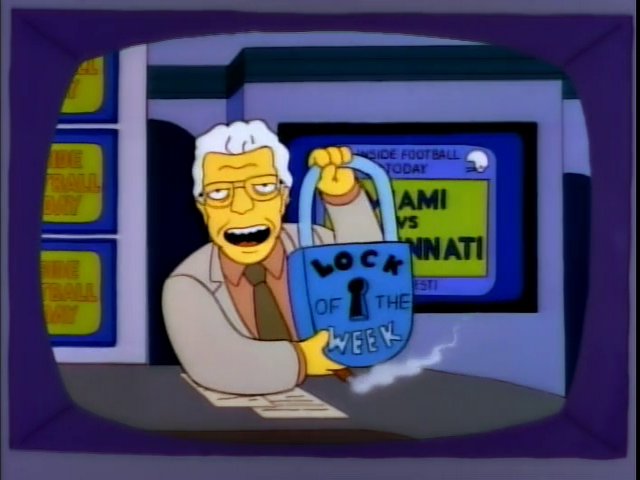 Adrian Polykandrites
Adelaide, North Melbourne, Port Adelaide, Geelong, Sydney, Collingwood, Melbourne, Hawthorn, West Coast
North should be too good for the flaky Giants in Hobart and Port will wax the Suns in China.
Geelong will be too good for Essendon at the MCG.
An upset wouldn't surprise me in either of the Saturday night games, but I can't go against Sydney and Collingwood.
Melbourne will easily account for Carlton.
Hawthorn won't want to take the Lions lightly at the Gabba but I'll tip the Hawks in a close one.
West Coast to take top spot in game of the round – or possibly the season – against the Tigers in Perth.
TomC
Adelaide, North Melbourne, Port Adelaide, Geelong, Sydney, Collingwood, Melbourne, Hawthorn, West Coast
I've pretty much run out of faith in the Giants. If you'd told me at the beginning of the year I'd be tipping North to win this contest I'd have laughed, but it's the plucky Kangaroos in Hobart for me.
The only question about Port's game against the Gold Coast in Shanghai is whether the final margin exceeds the attendance. The Power by plenty.
It wouldn't surprise me if Essendon came out swinging this week against the Cats and kept this close for a while, but Geelong will outlast them one way or the other.
Brisbane have been getting close and not winning in most games recently. Against Hawthorn at the Gabba I predict they will get close and not win. I wonder how many games in a row they can lose before we cotton on that there are serious problems at the Lions.
Match of the round is surely West Coast at home to Richmond on Sunday evening. The reigning premier's only other trip interstate this season netted them their only loss so far, and with the form the Eagles are in most likely they'll retain a 0 per cent record outside Victoria to go along with their 100 per cent record inside Victoria.
Elsewhere, Adelaide comfortably at home to Western, Sydney will finally surely win a game they're supposed to over the Dockers, Collingwood too strong for St Kilda, and Melbourne to end Carlton's brief party.
| | | | | | |
| --- | --- | --- | --- | --- | --- |
| Round 9 | Josh E | Adrian P | Cam R | TomC | The Crowd |
| ADE vs WB | ADE | ADE | ADE | ADE | ADE |
| NM vs GWS | NM | NM | NM | NM | NM |
| GCS vs PA | PA | PA | PA | PA | PA |
| ESS vs GEE | GEE | GEE | GEE | GEE | GEE |
| SYD vs FRE | SYD | SYD | SYD | SYD | SYD |
| STK vs COL | COL | COL | COL | COL | COL |
| CAR vs MEL | MEL | MEL | MEL | MEL | MEL |
| BRI vs HAW | HAW | HAW | HAW | HAW | HAW |
| WCE vs RIC | RIC | WCE | WCE | WCE | WCE |
| Last week | 5 | 5 | 5 | 5 | 6 |
| Total | 39 | 45 | 43 | 47 | 49 |