Round 12 sees the beginning of the bye rounds in season 2018, but a slightly longer round than usual since we have a public holiday on Monday.
Richmond have a 100 per cent record in Victoria and a 0 per cent record outside of it. Can Port Adelaide keep up that trend? I'm not sure, but with Dustin Martin out, that pushes the Power over the top in my book.
Geelong clicked together really well last week, albeit against pretty average opposition. At their home ground of Kardinia, I suspect they'll have too much star power for North.
A breakthrough win for GWS over the Crows at Adelaide Oval last week was a reminder that they're still a pretty good football team, if not what we thought they might be. Should easily dispose of the Suns.
St Kilda have made both Richmond and West Coast feel nervous in the past fortnight, but haven't been able to land a killer blow. I don't think they'll have any more luck against Sydney this week.
Brisbane at the Gabba is a prospect that should make any team nervous, especially an Essendon side reeling from last week's loss. Still I think the Lions will miss the spark of Charlie Cameron and the Dons will win.
Fremantle might nearly have been favourites against an increasingly wounded Adelaide side this week, but the absence of Nat Fyfe should make this a fairly straightforward one for the Crows.
Queens Birthday is match of the round and a really tough contest to pick. Melbourne's form is impossible to ignore, but the Magpies are every chance.
Lock of the week would have to be the Giants shutting down the Suns on Saturday.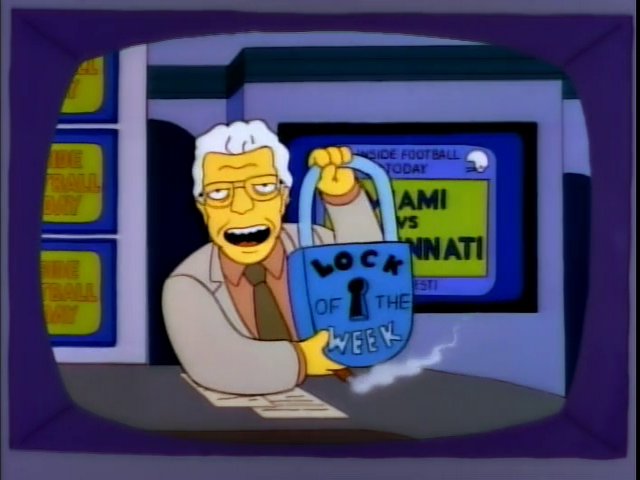 Adrian Polykandrites
Richmond, Geelong, GWS, Sydney, Brisbane, Fremantle, Melbourne
I'm tipping the Cats but I don't know why. North are better. Kardinia Park, I suppose.
GWS should get a nice percentage boost against the Suns.
Sydney are one of the least impressive 8-3 sides in recent memory and the Saints are coming off a respectable fortnight against the top-two. I'm tipping the Swans in a close one.
Brisbane will get their second win of the year against the Bombers and Fremantle will upset the decimated Crows even without Nat Fyfe.
Melbourne will be too strong for Collingwood on Monday. It's a fun round.
Cameron Rose
Richmond, Geelong, GWS, Sydney, Essendon, Adelaide, Melbourne
A number of big games this weekend, and some exciting challenges await.
Port hosts Richmond, with the Power nutted in a close one last week and the Tigers fresh off a commanding win. Richmond look to be right back in form after a quiet period, and can go on with it.
North heads down the highway to Geelong, in a game that is vital to the top four chances of both sides. The Roos are playing the most committed footy of any side, but expecting the Cats top end quality and home ground advantage to hold sway.
GWS should clean up Gold Coast in the clash of the expansion sides, and the same can be said for Sydney against St Kilda.
On Sunday, a humbled Essendon get a chance to show their mettle at the Gabba. A few injuries will start to hit home for Brisbane. Freo will be lucky to win more than a few games for the rest of the season, and losing Nat Fyfe for a week gives the edge to Adelaide, even in Perth.
On Monday, we see two of the form teams of the comp square off, both of which have shown a number of attacking weapons in recent times. No team is hotter than Melbourne right now, and they meet a sterner test than they have for quite a while in Collingwood. Expect them to handle it, and win well.
TomC
Port Adelaide, Geelong, GWS, Sydney, Essendon, Adelaide, Melbourne
The Tigers need to be seen as two different teams: the one that plays at home and the one that goes on the road. Looking at it that way there isn't much reason to tip them away to the Power this week, and I'll go with Port Adelaide in front of a parochial Friday night crowd.
On form you might just back the Roos over the Cats, but I'm not quite convinced enough to tip them head to head at Kardinia Park, particularly with Ablett getting into gear. Geelong at home for me.
GWS will beat the Suns by 15 goals.
Sydney are getting to the end of a particularly easy section of their draw, playing Fremantle, Brisbane, Carlton and now St Kilda in four rounds. They've looked comfortable in each of these matchups so far and I suspect will do so again against the sorry Saints.
When Brisbane play their best footy they look capable of beating mid-ladder teams, but with a rash of injuries in a short space of time they look vulnerable against the improved Bombers. Essendon will play better footy for longer and should grind out a win.
Adelaide appear to have fallen into a hole that they might not get out of in 2018. But the Dockers are missing several key players including Nat Fyfe and on paper at least look a little outmatched this week. While I'm a bit hesitant tipping the visitors, who have never played at the new stadium, I think the Crows have too much firepower for Freo.
This year's Queen's Birthday clash is one of the most highly anticipated I can remember. I think the Demons still have a bit to prove, and Collingwood are a big chance, but there's no denying Melbourne bring in the better form and I'll back them to continue their winning run.
| | | | | | |
| --- | --- | --- | --- | --- | --- |
| Round 12 | Josh E | Adrian P | Cam R | TomC | The Crowd |
| PA vs RIC | PA | RIC | RIC | PA | RIC |
| GEE vs NM | GEE | GEE | GEE | GEE | GEE |
| GWS vs GCS | GWS | GWS | GWS | GWS | GWS |
| STK vs SYD | SYD | SYD | SYD | SYD | SYD |
| BL vs ESS | ESS | BL | ESS | ESS | ESS |
| FRE vs ADE | ADE | FRE | ADE | ADE | ADE |
| MEL vs COL | MEL | MEL | MEL | MEL | MEL |
| Last week | 8 | 7 | 6 | 8 | 8 |
| Total | 60 | 65 | 61 | 69 | 71 |