Round 17 gets started with a revitalised Adelaide Crows hosting the Geelong Cats at Adelaide Oval on a Thursday night.
Ordinarily I might pick the Cats without a second though, but the Crows have improved lately – they've gotten a number of players back, and will be buoyed by the news of Rory Sloane re-signing for the next five years.
Adelaide for me in this one.
GWS and Richmond on Saturday night could prove a very interesting match indeed. The Giants still have significant personnel problems, but will have the home ground advantage.
Richmond, as you might know, haven't won a match outside Victoria all year – though they've balanced this out by not losing one inside Victoria.
I reckon it's time for that rule to be broken. While the Giants have improved, I don't reckon they've got the finishing power to break through Richmond's defense.
Collingwood and West Coast at the MCG on Sunday is an absolutely crucial match for both teams.
The Pies looked strongly threatened by Essendon last week, while the Eagles showed they're hardly out of the top four race just yet.
It's being played at the MCG, so Collingwood will have a significant advantage, and it might be too much for West Coast to overcome.
Oof… tricky. I'm going to tip the Pies, but it's close to a 50/50 for me.
Maybe it's the optimistic North fan in me, but I think the Kangaroos will get a win at Etihad over a Sydney side with half of its midfield in the shop.
St Kilda, Hawthorn, Melbourne, Essendon and Port Adelaide are my other tips for the week, and if you want a lock of the week, let's make it the Dees (risky, I know) to better a no-Bontempelli Bulldogs.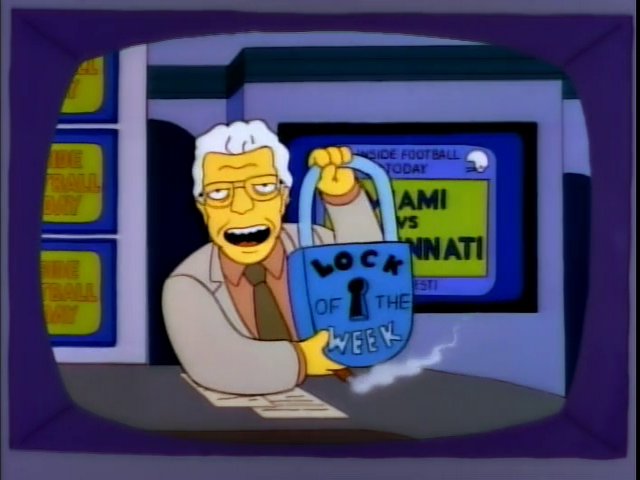 Adrian Polykandrites
Geelong, St Kilda, Hawthorn, Melbourne, Essendon, Richmond, Collingwood, North Melbourne, Port Adelaide
The Crows could well win tonight, but the idea that it'll be because of some huge morale boost thanks to Rory Sloane re-signing is a bit silly. Cats in a close one.
Hawthorn should be too good for the Lions in Tassie, with a little extra motivation after getting belted last time these teams met. These Lions should be fun down the stretch though; they're feisty.
Melbourne will demolish the Dogs.
Essendon should win an ugly game against the Suns.
GWS vs Richmond would be a lot more interesting if the Giants had any forwards. Hopefully Toby Greene gets up, but the Tigers should snap their road drought.
Without knowing whether Darling and/or Kennedy will play it tough to predict too much about Sunday's game at the MCG, but I'll take the Pies.
North vs Sydney looks the game of the round and I'll take the Roos in a close one.
Port have to beat the Dockers if they're serious, regardless of the venue.
TomC
Geelong, St Kilda, Hawthorn, Melbourne, Essendon, Richmond, Collingwood, Sydney, Port
As the World Cup reaches it's final week, and the number of Aussie Rules matches I've watched in the past month dwindles ever closer to zero, the already dubious idea that my thoughts on footy tipping are worth anything is reaching peak levels of silliness.
But hey, if you've bothered to read this far you clearly have too much time on your hands anyway, so here we go.
I have no idea who will win out of Adelaide and Geelong. Looks pretty even to me. I could invent a reason, but instead I'll just say Geelong.
Carlton are one of the few teams I've actually watched recently. St Kilda will beat Carlton.
Brisbane are another team I've watched recently. Hawthorn will beat Brisbane, who truthfully aren't that much better than Carlton.
I noticed that the Bulldogs will be missing Bontempelli. It seems like that would make things harder for them, so I'll tip Melbourne.
Essendon to beat Gold Coast.
It's time I did away with the comforting idea that Richmond are only good because of all the games they play at the MCG. It appears that might not be the case. Tigers over Giants.
I have a vague notion that West Coast aren't doing as well as they were. I'm not 100% sure why that is, but I'll tip Collingwood.
Sydney to beat North Melbourne. It just feels right.
Port Adelaide over Fremantle.
| | | | | | |
| --- | --- | --- | --- | --- | --- |
| Round 16 | Josh E | Adrian P | Cam R | TomC | The Crowd |
| ADE vs GEE | ADE | GEE | GEE | GEE | GEE |
| STK vs CAR | STK | STK | STK | STK | STK |
| HAW vs BL | HAW | HAW | HAW | HAW | HAW |
| MEL vs WB | MEL | MEL | MEL | MEL | MEL |
| GCS vs ESS | ESS | ESS | ESS | ESS | ESS |
| GWS vs RIC | RIC | RIC | GWS | RIC | RIC |
| COL vs WCE | COL | COL | COL | COL | COL |
| NM vs SYD | NM | NM | SYD | SYD | SYD |
| FRE vs PA | PA | PA | PA | PA | PA |
| Last week | 8 | 8 | 7 | 8 | 7 |
| Total | 86 | 90 | 88 | 97 | 97 |